Action needed to support Congressional Workers Union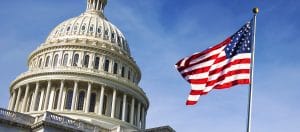 This is a call to action. The burning wreckage of what used to be the Grand Old Party (GOP) is attempting to attack the labor movement immediately after the holidays while our guard is down and as the transition to the new Congress occurs. SMART is asking you to take action and contact your congressional representatives before this underhanded measure succeeds.
Last spring, the staff workers for the U.S. Congress made the bold decision to organize into the Congressional Workers Union. This union represents those brothers and sisters who put themselves on the line for us with every bill that affects the lives of working people and of those who depend on us to make our living.
It should go without saying that this new and vastly important labor organization is worthy of our support and that of the people in our country; however, they are currently in danger of being legislated out of existence by their own bosses.
A more-classic example of union busting would be hard for any writer to conjure up. The newly minted Republican leadership of the U.S. House has yet to settle on the most basic of agenda items, including who will lead them as speaker. On that topic there are many varying Republican opinions, but there is one topic the fractured GOP can coalesce around, and that is trying to bust the union their direct employees have organized.
As the first order of business of the 118th United States Congress, the GOP majority's priority could have been many things — perhaps addressing the war in Ukraine, inflation or the multitude of issues surrounding immigration. But, predictably, these issues are not nearly as threatening to those who hold power as the idea of their own workers organizing, so they are attempting to stomp that fire out with the very first legislation they'll undertake, thus rolling back the advancement of congressional workers. In a House rules package that will likely be voted on today, Republicans have placed a repeal of House Resolution 1096 passed last year allowing Congressional staffers to unionize.
As this article stated in the beginning, it is the hope of the new "not sworn in yet" Republican majority to catch us asleep at the switch with this post-holiday surprise. They are hoping to put their boot on the necks of their staff without us noticing or calling them out.
This is where you come in.
SMART is requesting you let your voice be heard. These staffers who make up the rank-and-file membership of the Congressional Workers Union stood with us when the terms of our national rail contract entered the arena of congressional gamesmanship late last year. They stood with us (and still do) in our efforts to secure the dignity of paid sick leave. They take our calls daily and add volume to our collective voice when we need federal intervention in our day-to-day lives. Now it is our turn to help protect this newly formed union. Their own bosses are trying to rip a budding union out of the ground before it has a chance to root. We cannot allow that to happen and stand by in silence.
With a thousand things to do today as we collectively dig out from under our holiday distractions and obligations, let us make (and keep) a worthwhile New Year's resolution by being an active union brother/sister in 2023 and an active/conscientious citizen right out of the gate.
Please take a moment of your day TODAY to write your congressional representative in support of the Congressional Workers Union. A simple two-line email will indicate that their underhanded efforts to upend the labor movement in their own backyard is NOT going unnoticed. Follow this link to visit the Legislative Action Center to learn who your representatives are and how to contact them.
The post Action needed to support Congressional Workers Union appeared first on SMART Union.